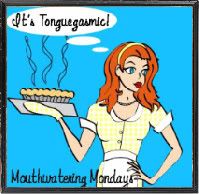 **This is an adaptation of a Taste of Home recipe.  You all know how much I love Taste of Home!**
1 pound of bacon, cooked and chopped
1/3 cup all purpose flour
1 tsp salt and pepper
4 cups milk
1/2 box lasagna noodles
12 hard-boiled eggs, sliced
2 cups(8oz) shredded swiss cheese
5 slices meunster cheese
1 cup grated parmesan cheese
Combine flour, salt and pepper in saucepan until blended.  Gradually stir in milk.   Bring to a boil.  Cook and stir for 2 minutes, and then remove from heat. (You could skip this step by buying white gravy mix or white gravy in a jar, if you wanted.)
Spread a thin layer of gravy in bottom of 9×13 baking dish.  Layer noodles, a third of the eggs and bacon, swiss cheese and gravy.  Repeat layers twice.
Cover entire top with sliced muenster, and then sprinkle parmesan cheese on top of that.
Bake, uncovered, at 350º for 35 minutes or until bubbly.
Enjoy and forget about calories!